CARRIER GUIDENCE AND EMPLOYABILITY SKILLS WORKSHOP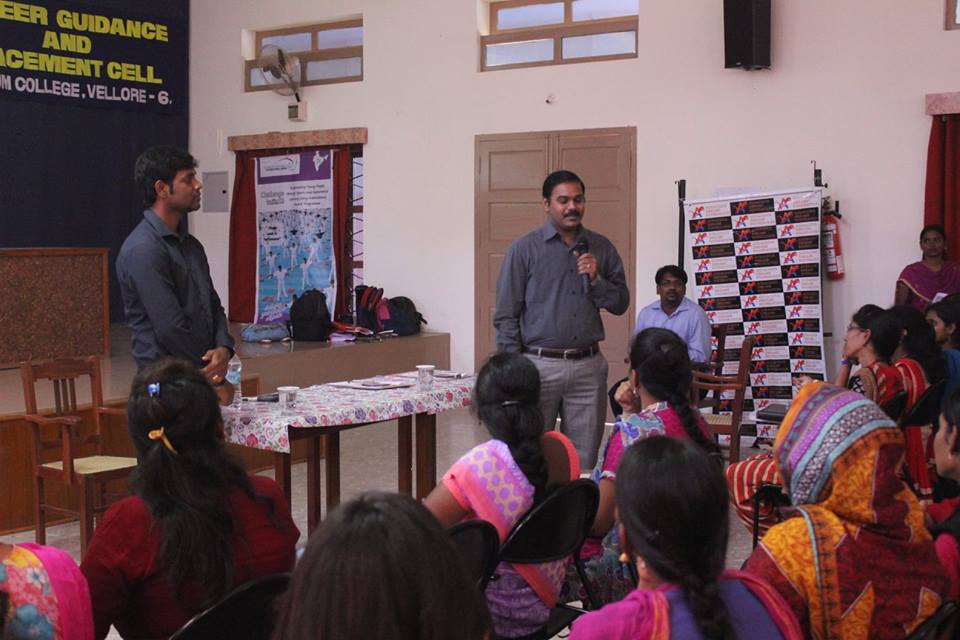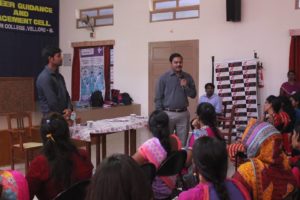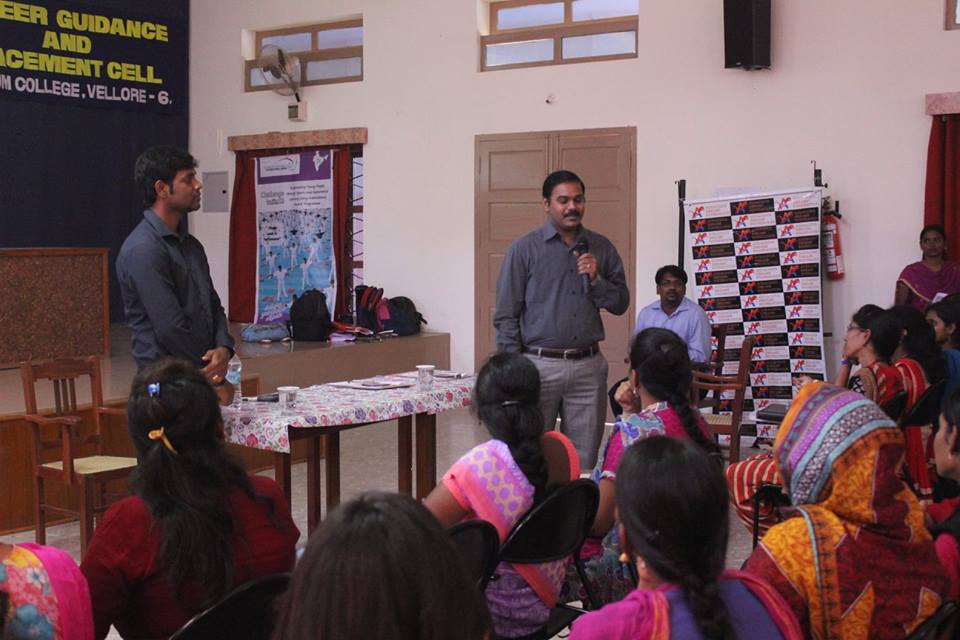 Audacious Dreams Foundation organised 3 Day Workshop on Career Guidance & Employability skills for final year undergraduate students of Auxilium College for Women, Vellore.  The workshop was conducted as part of SamjhoToh Express Campaign Youth Collective.
The workshop was attended by 150 participants from various departments of Auxilium College. Interview Skills, Group Discussion and Personality Development training has been conducted.
The first day of the session started with the orientation on the carrier guidance. After the orientation they were separated as group and group discussion was held for more than three hours. The participants were eliminated according to their performance. On fine Next day the selected participants are trained for the Interview Session.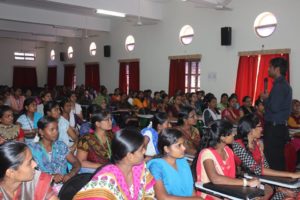 The Interviewing skills session includes how to face an interview. The skills like Behavior, Ability to Answer Questions, Asking the Right Questions, Using SAR Stories, and Employer Interviewing Skills were discussed during session period.
Third day, the interview session held for every single participants finally 25 participants were employed in Ambalal Shares & stock private limited.
Resource Persons:
Mr.Dinesh Gajendran, Catalyst & Executive Director, Audacious Dreams Foundation
Mr.Dr. Madhan Raj, Academy of Prison and Correctional Administration, Vellore
Mr. Colin Crispin, Asst Professor, Voorhees College, Vellore
 Reference:
https://www.facebook.com/media/set/?set=a.10206073914911233.1073741873.1362923616&type=3