Twitter chat – "IAmAble"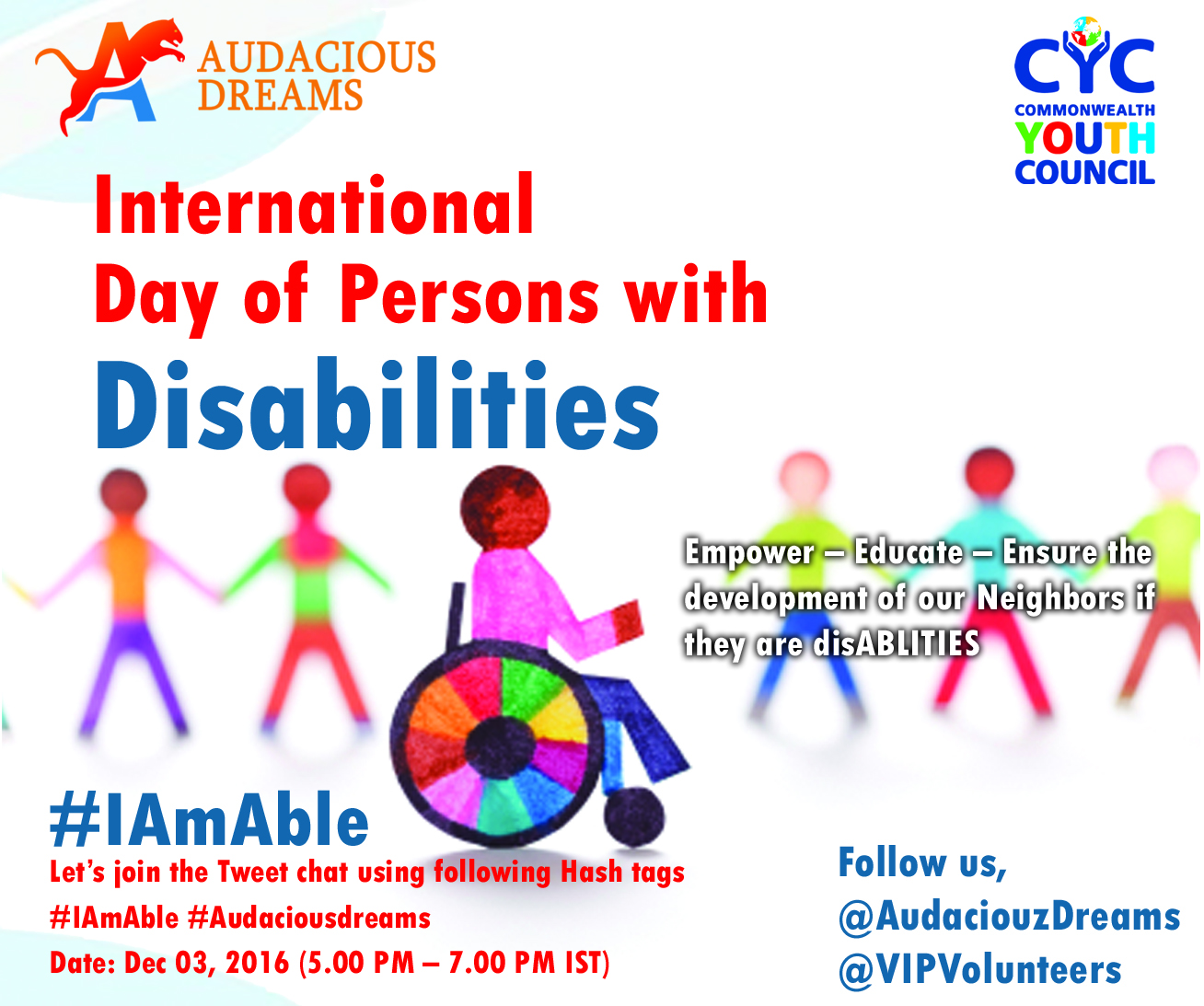 #IamAble: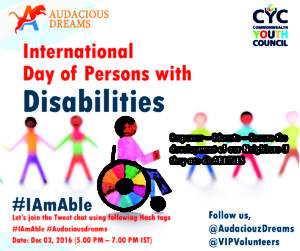 We are dedicated to helping disadvantaged and vulnerable young people and children transform their lives. Under our ABLE banner, our priority is to make a difference through targeted grant support, helping local and regional community groups and charities across the UK and Europe to deliver projects which provide access to opportunities and improve well-being.
Across our grant making processes, we prefer to fund projects which provide and facilitate access to education; provide tools and opportunities through equipment, facilities and training; and relieve suffering, improve treatment, care and wellbeing.
Audacious Dreams Foundation:
Audacious Dreams Foundation is a social development agency sets platform for global network in India for young people. Institute of youth affairs and social development Audacious Dreams Foundation (ADF) aims to inspire, inform , engage, enable and empower youth for global understanding and sustainable development by using various measures starring from mutual dialogue, education, sports, rural development, policy making, adolescent health, environment, women empowerment, social entrepreneurship, vocational training.
The twitter chat programme about International Day of Persons with Disabilities was held on 3rd December, 2016 from 5 pm till 7.00 pm, by Audacious Dreams Foundation, where many people participated actively and shared their views on disabilities. In Audacious Dreams Foundation's twitter page 45 tweets were done, 176 Retweets where made, 337 likes where found, and 24 reply has received.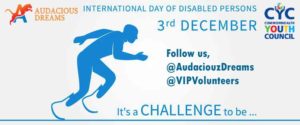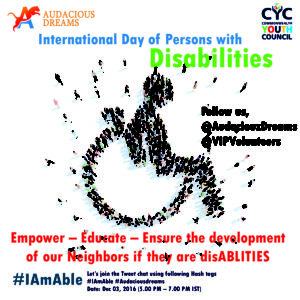 The Popular tweets on twitter chat:
"Don't show your strength from your body. Let's show your strength from your soul" – Deepan sa
"Optimism is the faith that leads to achievement. Nothing can be done without hope and confidence" – Pavithra Ram Singh
The questions raised during the twitter chat are:
Are we having any proper data about disabilities?
What do you think success of the IAmAble campaign looks like?