YowunPura Youth Camp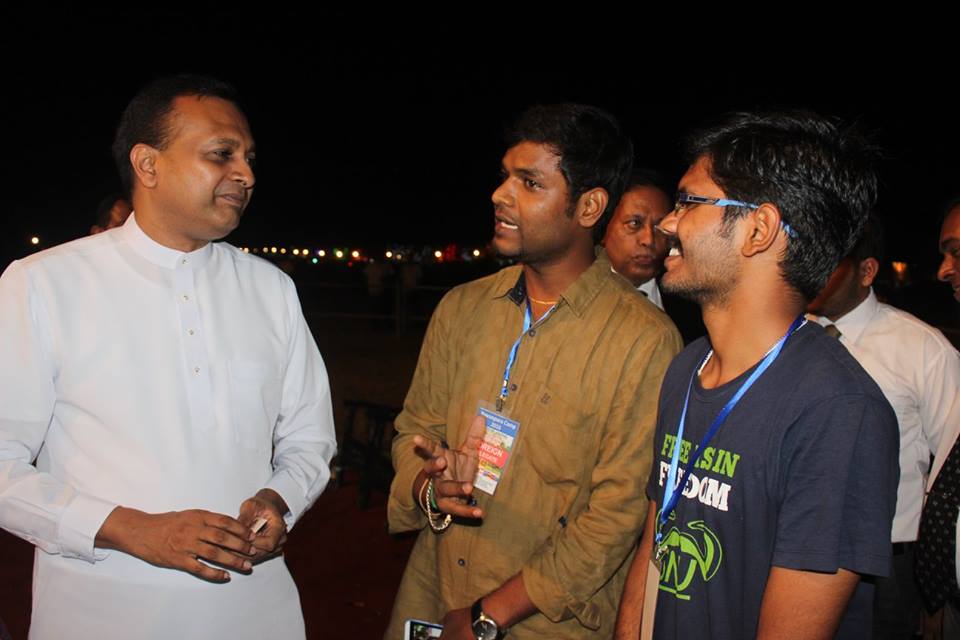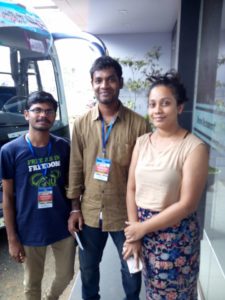 "Audacious Dreams Foundation"(ADF), India, Member of Commonwealth Youth Council, aims to inspire, inform, engage, enable and empower youth for global understanding and sustainable development.
As part of our organization's mandate Global Understanding and Sustainable Development(GUSD) : we promote Mainstreaming youth participation in the decision making process at International level by various measures using Exchange programme, Inter country cultural forum, Inter Country Youth forums, policy making to raise youth voice and strengthening "Be Seen, Be Heard".
The National Youth Services Council (NYSC), Ministry of National Policy and Economic Affairs functions  under the direct guidance of His Excellency The Prime Minister of Govt of Srilanka hosted "Yowunpura Youth Camp" at the historical and world famous UNESCO site Sigriya in Srilanka from 30th March to 6th April with the participation of local youth and International Youth. The total number of youth will be around 5000.
Our Youth Delegates from ADF participated in this camp as International Guest.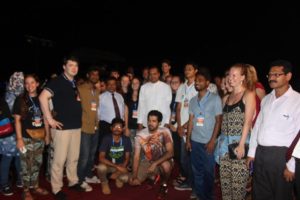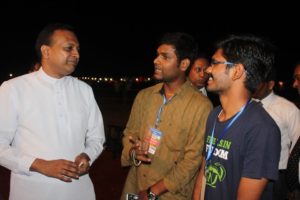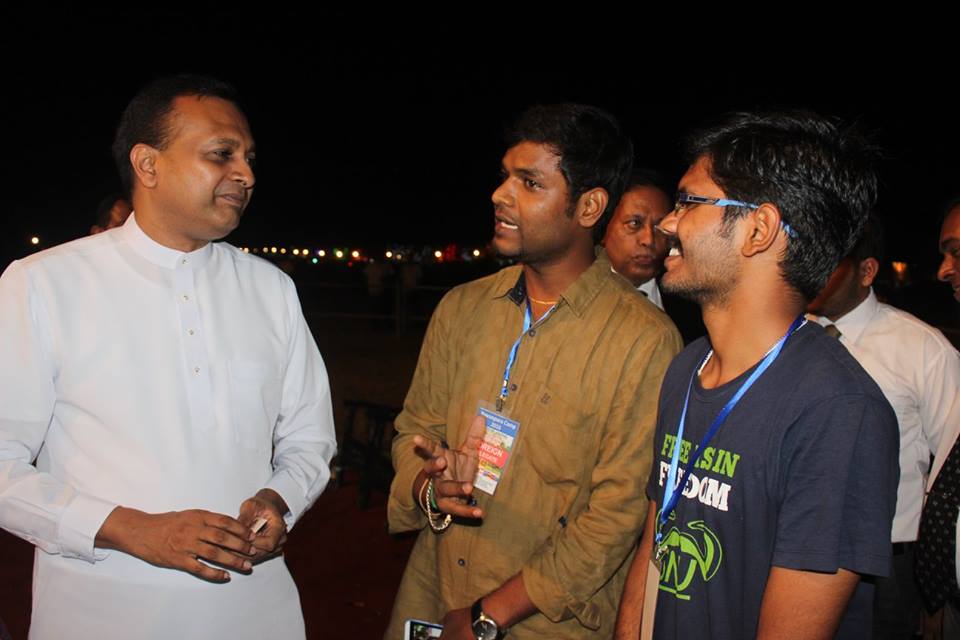 We believed this programme had given an opportunity to unleash the potential of our India, Srilanka and global youth to empower themselves and community around them. This visit helped our fellow youth to create peace talks, civic responsibility, culture understanding, policy exchange, communication, rich diverse experience, field visits etc.  We see opportunity for youth to develop and engage with societal issues to be a part of new generation change agent
Objectives of the Program
Build relationship, reconciliation and bilateral agreement among youth and share their experience with each other.
Share knowledge and experience with foreign youth on youth development
Develop mutual understanding among Youth by  conducting group work  activities on education, sports, cultural and entertainment
Build conversations on national development among youth and get their ideas and suggestions on it.
Youth Participation
Youth club members 4500
Youth representatives from other organizers 200
School prefects 200
Foreign Youth 100
Service Provider Organizations 
Presidential Secretariat
Prime ministerial Secretariat
Ministry of National Policies and Economic Affairs
Sri Lanka Army/Sri Lanka navy/Sri Lanka Air force
Sri Lanka Police and Civil Security Department of Sri Lanka
Central Provincial Council
District Secretariat of Matale
Divisional Secretariat of Dambulla
Urban Council of Dambulla
Provincial Council of Dambulla
Other government and Non-government organizations
The participant for the "Yowunpura" program
Aged between 17 to 29 years
Female participation should be 40% of the total participation
Opportunity should be given for the youth with special needs
Participant should represent different nationalities
Participants should have the skills to perform different activities at the program
Activities at the Yowunpura Program
Educational Exhibitions: public and private sector organizations to conduct outlets do build knowledge and understand related areas
Youth entrepreneur's given the chance to have outlets to sell their products (priority is given for the NISCO members)
Entertainment and sports Area
Entertainment given to the youth with outside organizations
Gaming zone with wide visual using WIFI zones
Area for extracurricular activities
Special Programs
Special sim and a package given for the youth
TV station given for the youwunpura
Wide screen cinematic experience
Outdoor theatre
Performance by Sri Lankan Air force
Motor car race
Performance by Sri Lanka Police and Army
Adventure sport activities and martial art performance
Benefits Received by the youth participants from this program
Build a mutual understanding, friendship among youth all over the country
Youth from different nationalities will be work in a one stage where it will create understanding of others.
Share local youth experience with foreign youth participants and create long term relationships with them.
Youth Club members will be given the opportunity to learn on leadership, social work and camping experience
Build conversations on national development among youth and get their ideas and suggestions on it.
Opportunity for the youth club members and other foreign organization youth to meet at once a year at one place to share their knowledge and experience on culture and sport activities.
Explore Archeological sites, nature and have the opportunity to participate for the tree planting where it develops the self-esteem.
Special Event
Sports
Mini Marathon
Volleyball
Camp Fire
Parachute Exhibition
Tug of War
Motor Cross
Out Ward Bound Training
Cultural Event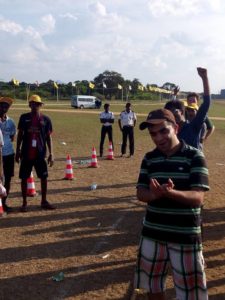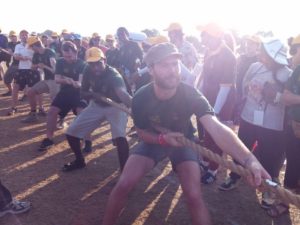 Best Singer , Best Female Singer, Dancing Completion, Street Drama, Announcing  Competition
Community Development Programme, Exploring
Links:
https://www.google.co.in/url?sa=t&rct=j&q=&esrc=s&source=web&cd=1&cad=rja&uact=8&ved=0ahUKEwj2oKue1s_QAhVJwI8KHbGhBysQFggcMAA&url=https%3A%2F%2Fwww.facebook.com%2Fmedia%2Fset%2F%3Fset%3Da.923799201051784.1073741836.767795313318841%26type%3D3&usg=AFQjCNGDUVNWWEnxWQMIFFHbYTiYnzDSEA&sig2=NAZcqD_sm-ixqHtmqdoCOA
https://www.google.co.in/url?sa=t&rct=j&q=&esrc=s&source=web&cd=2&cad=rja&uact=8&ved=0ahUKEwj2oKue1s_QAhVJwI8KHbGhBysQFgghMAE&url=http%3A%2F%2Fdailynews.lk%2F2016%2F03%2F25%2Flocal%2F77496&usg=AFQjCNFQUe1_27JROwY4-qdMB1NgZ-e3ew&sig2=rc0aAtGqAH-RjKxpqABuhQ