Community Youth Ambassador (CYA) Training @ Auxilium College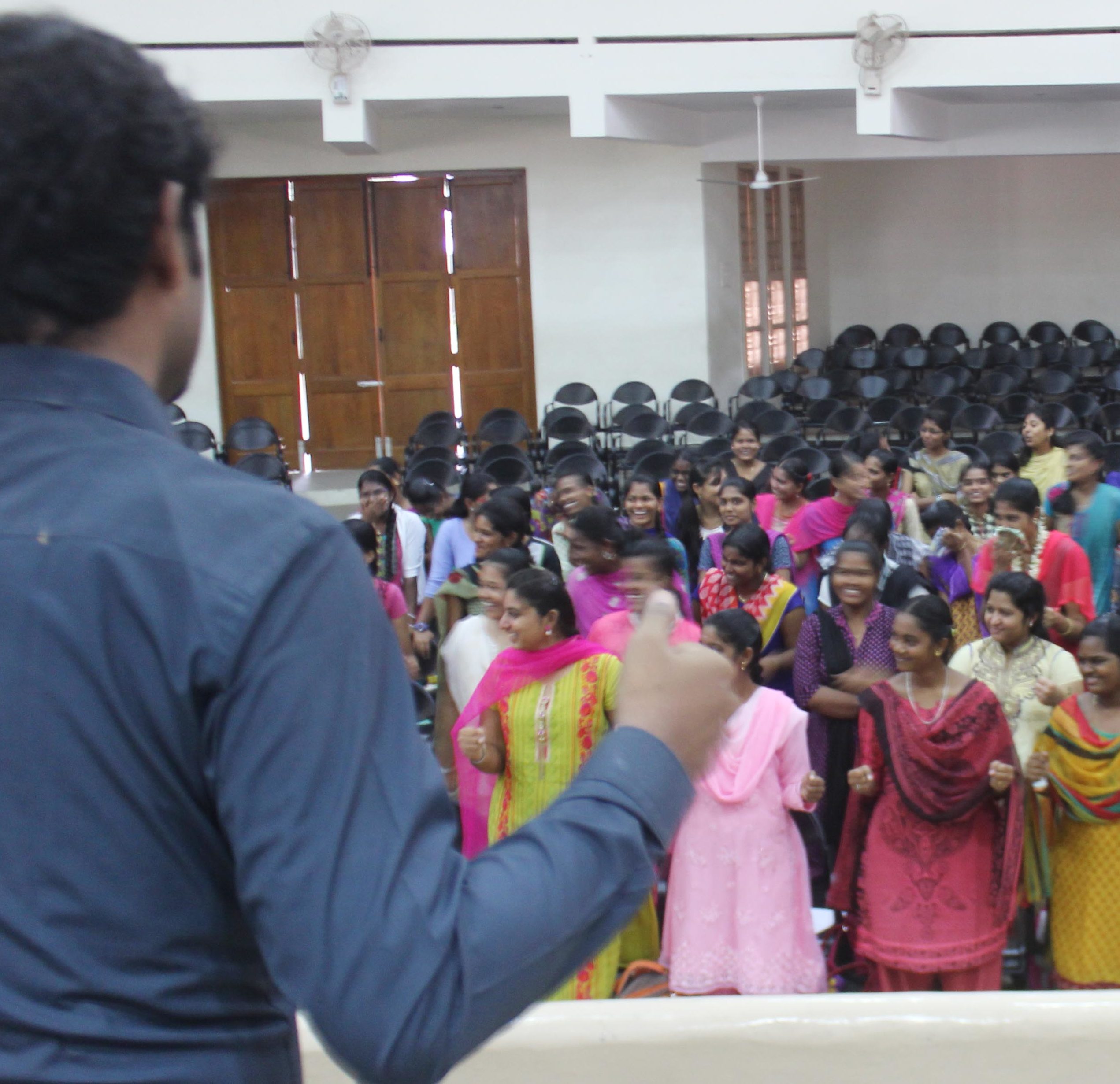 Auxilium College CYA (Community Youth Ambassador)
Training –  July 20017 (22/07/2017)
Challenge India is one of the main projects of Audacious Dream Foundation which aims to empower the adolescent young people with a focus on holistic development by teaching life skills through sports for development and peace (SDP) and experiential learning. With this aim, our team of Challenge India is focussing on different government schools of Vellore and selected the students of about 2000, and the students from different schools are provided with sports for development session in every week for developing life skills among the student. We fixed our focus to reach government schools and engage them in life skill training.
On 27 July 2017, we have scheduled a programme of Challenge India for Axuillum college students of  Vellore District. From Audacious Challenge India Network, Mr. Mathivannan coordinator of  Challenge India, Ms. Abirami, and Mrs. Devi Durai have been appointed as the in-charge of the programme. During this programme, various games were made to play by the students which are based on Life Skill Training.
We have started at1.00 PM  to 4.00 pm in which the total 40 students have participated and the students of Challenge India.Our coordinator Mr. Mathivannan took about life skill (self-awareness) The first session & second session, Then our in charge staff Mrs. Devi Durai took third indoor session. Then Ms. Abirami took the fourth session.These life skill session has been conducted to convey concentration and good habits for the students this has trained to the B.com students of Auxilium college. These Axuillum college students will go to kangayanallur boys and kangayanallur girls school and take life skills for the adult students ( 6th,7th,8th students).
The student's Sports for development and peace session was conducted in which the Self Awareness and Rapport Building session was conducted through outdoor games.in the session does self-introduction through the game. And then students were made to play a concentration games in making them stand in a circle and at the end, the energizer was done in which  Tamil poem were made to sing was based on good and bad habit. Hence the message of the session was to bring self-awareness among children and to build rapport. The session was very interesting and all the students have actively participated in the session the session was winded up at 4:00 pm. This kind of success is not possible without the following people to support. We would like to appreciate and glad to thank them especially school Management of Axuillum College, local coordinators and volunteers, graphic designer, Challenge India Team and facilitators, and partners. With these amazing memories, we have packed and started the journey for next session.