YOUTH VOYAGE @ VKM Vidhyalaya, Thindivanam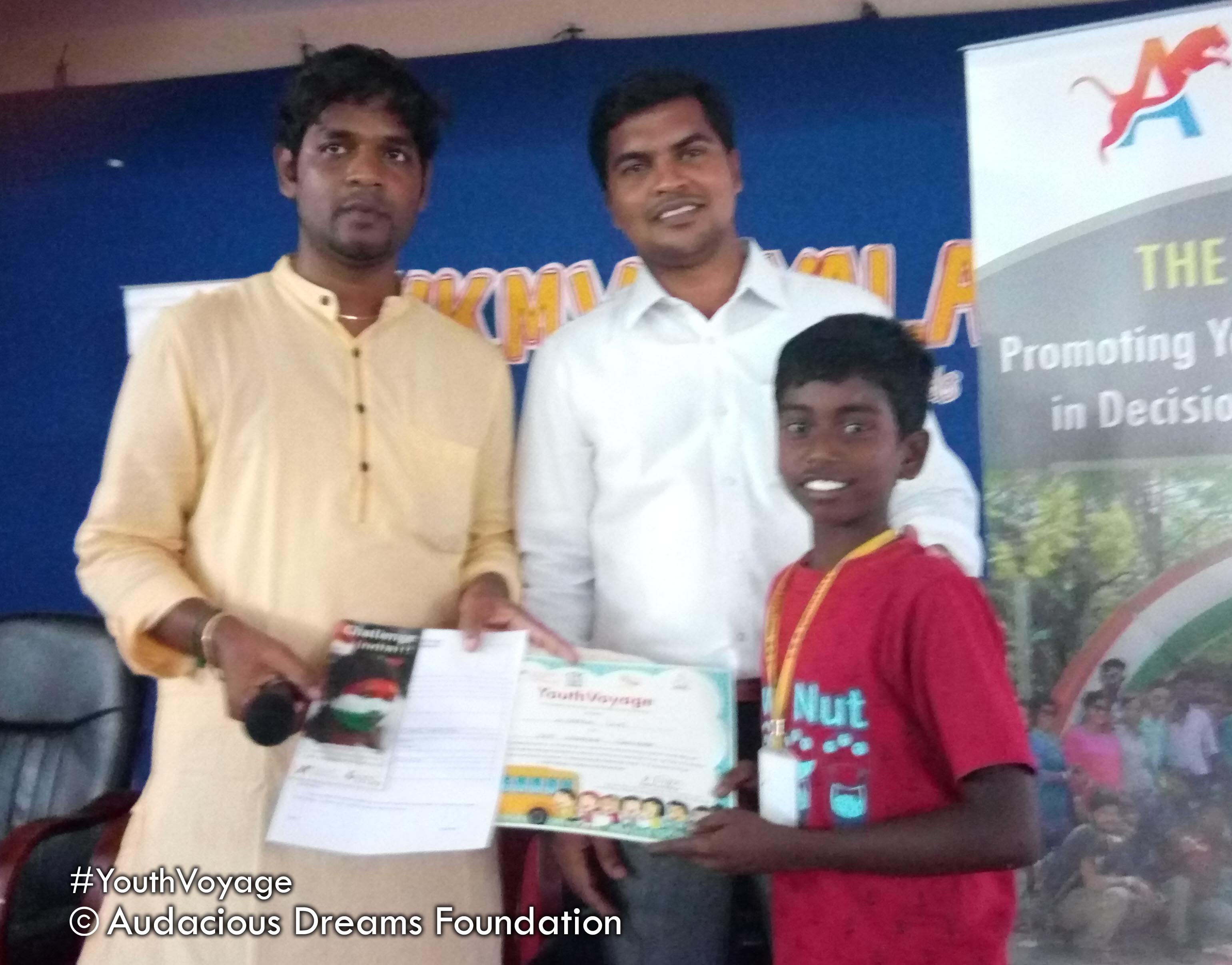 YOUTH VOYAGE
VKM Vidhyalaya, Thindivanam 
DATE: 16/09/2017 to 17/09/2017
Audacious Dream Foundation has its one of the main project as Challenge India which aims to empower the adolescent young people with a focus on holistic development by teaching life skills through sports for development and peace (SDP) and experiential learning.VKM Vidhyalaya, Thindivanam On 16th Sep 2017 Saturday 2017 Challenge India had organized its workshop for the school students. Mr.Dinesh Gajendran, Mr. T.Mathivanan, Mrs. S.Abirami, Mrs. Devi Durai, Mr.Ganesh, Mrs. P.Keerthika, Mr. S.Hari, Mr.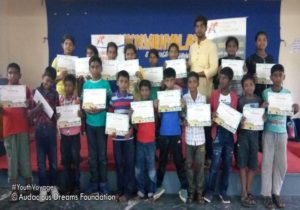 J.Santhosh and Mr. W.Cyril of Challenge India team members have been facilitated the programme. During the program me, the various concepts was made to activity by the students which are based on Life Skill Training. We have started the session around 12.30pm:
Interaction with Parents "MY Child-MY Pride" Training focus on Exploring alternative career options by Mr.Dinesh Gajendran. Working Session 2: Group formation: Setting Training Goals for Youth Voyage has instructed among participants. Outdoor: Experiential Learning through sports Problem Solving & Decision Making session conducted in the workshop. Internalising Life Skills. Importance of Life Skills, life Differentiate between Life Skills & Other Skills, Define the concept of Life Skills and Describe the Practical use of Core Life Skills in daily Life. Skills for Life, Beyond Political (DJ or unofficial session & Adolescents & Empathy Internalize the 10 core Life Skills and apply the various life skills in different day to day contexts.
Creative & Critical thinking understand how creative thinking can help to find out innovative options & internalize the concepts of critical thinking and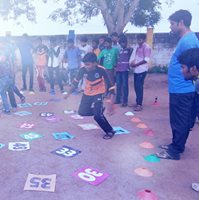 learn to apply it in daily life situations.
Problem Tree and its Impact on the Life of Adolescents Problem Tree and its Impact on the Life of Adolescents, Understand the difference between sympathy and empathy & know the importance of empathizing with others.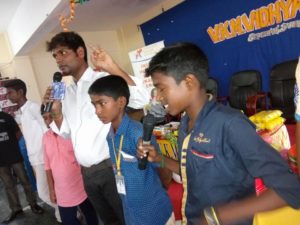 Feedback and closing ceremony:
Finally, with appreciations, scholarships, and rewards among 153 students have taken part in the workshop under Challenge India Session which WHO listed 10 Life Skill conducted through indoor and outdoor. Through feedback, all the students wrote the feedback forms which mostly contains (91%) Positive feeds in two days session. The session was very interesting and all the students have actively participated in the workshop. This kind of success is not possible without the following people to support. We would like to appreciate and glad to thank them especially school Management of VKM Vidhyalaya, Thindivanam, local coordinators and Challenge India Team and facilitators, and partners. With these amazing memories.
By Challenge India Team.